Didn't we have a thread about this?
Anyone know where it might be?
Seem to recall Shervicks, Fire service Halftracks, and that Matador bus... but may be wrong. There was one on WW2F, but I'm sure I put some pictures on there that were taken from things I originally posted here... Unless it was just one of those pleasant diversions the 'Name that Vehicle thread used to throw out.
Shervick:
An ex-Matador:
Some pleasing US Fire trucks: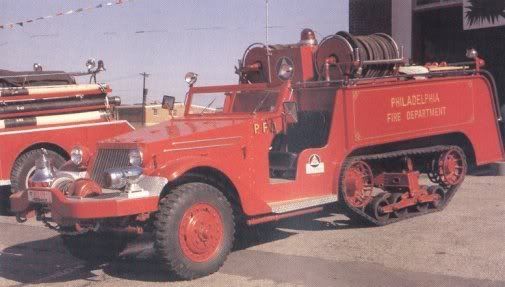 Really pleasing German Fire service Kettenkrad:
~A